A Unique Approach to Electrification
Data at the Centre
of Our Approach
At the centre of our development activities is our real-time vehicle operations database. This allows us to provide reliable performance for a variety of applications and equipment.
To date, we have collected over 800,000 hours of data. By combining this information with our artificial intelligence algorithms, we are able to predict the route used by vehicles to optimize their energy efficiency.
"As counter intuitive as it may seem, the best way to achieve heavy-duty truck electrification is by reducing the amount of energy on-board. This is only possible by predicting where the truck is heading."
David Arsenault, President and co-founder of Effenco
Ultracapacitors store energy and electrify the vehicle. Unlike lithium batteries, they are better suited for heavy-duty applications since they are recognized for their robustness, long service life and resistance to temperature fluctuations.
Service life of 10+ years
Acts as a battery
Resists temperature variations
Enables the electrification of new trucks as well as existing fleets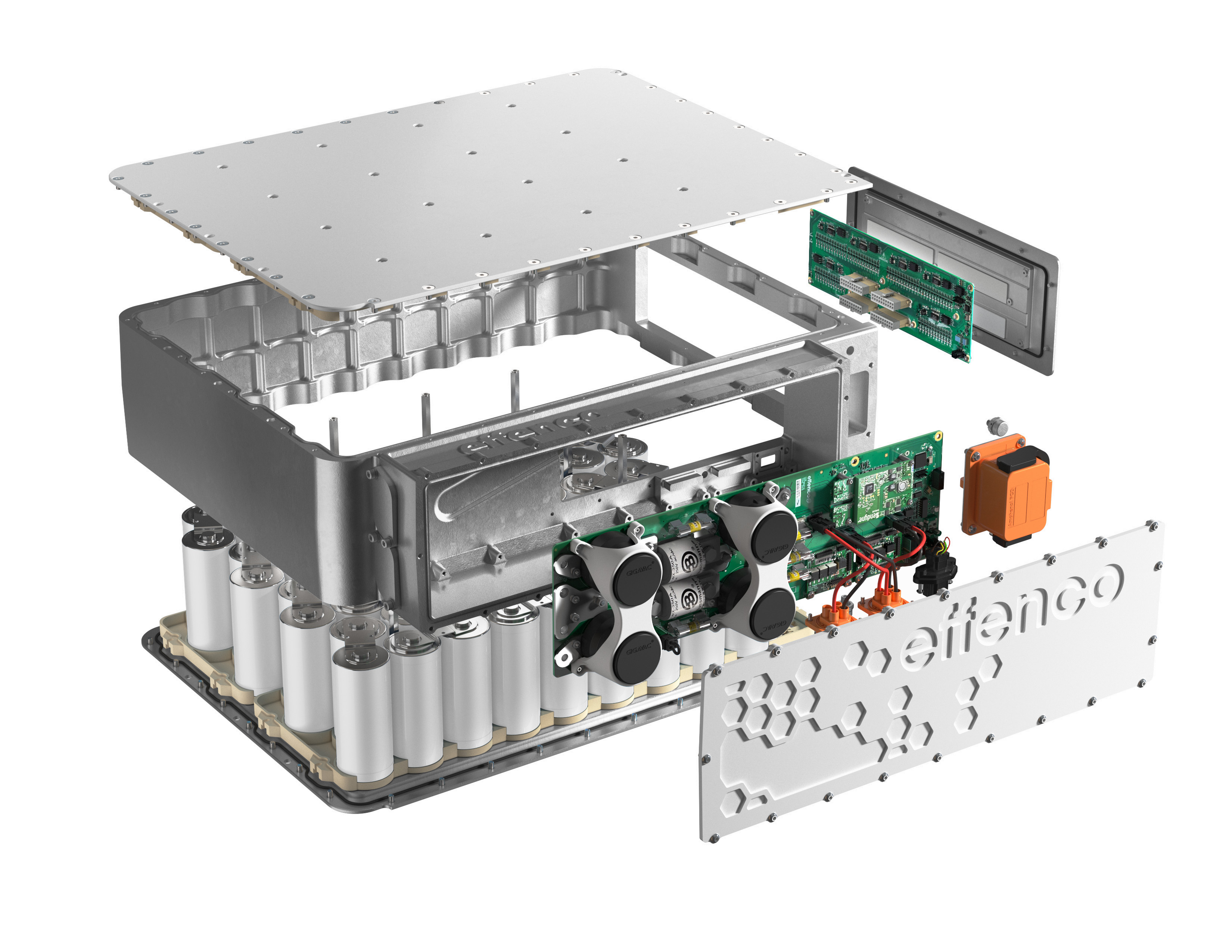 A Flexible and Adaptable Electrification Process
Our technologies combined with enough wireless charging stations on your trucks' route allows a reduction in your greenhouse gas emissions until full electrification:
No
charging station
30% savings
30% fuel savings thanks to the "stop-start" function only. An optional range extender provides the rest of the energy needed.
A few
charging stations
50% savings
Effenco algorithms used to strategically position charging stations according to your GHG reduction targets. An optional range extender will provide the rest of the energy needed.
A sufficient number
of charging stations 
100% savings
A sufficient number of charging stations to achieve full electrification.
Electric Products Adapted to Your Needs and Objectives
We offer a real electrification process for your vehicles. Our solutions can be installed either on new heavy-duty vocational trucks or on existing fleets.